IEC/EN 60529
Ingress Protection Testing, IP testing as per IEC 60529, Ingress Protection Laboratory
ITC India NABL Accredited state of the art testing services for IP (Ingress Protection) Testing along with our technical expertise will ensure complete Client satisfaction.ITC India have marketing offices in Kolkata, Mumbai, Ahmedabad, Chennai, New Delhi, Chandigarh, Panchkula, Mohali, Bangalore, Hyderabad, Pune, Surat, Visakhapatnam, Indore, Bhubaneshwar, Coimbatore, Nagpur, Kochi, Mangalore, Vadodara, Jaipur, Kozhikode (Calicut), Noida, Gurgaon, Navi Mumbai, Lucknow, Patna
ITC India carry out (Ingress protection) IP testing as per the requirements of IEC 60529 for protection against solid foreign objects and/ liquids, depending on the requirements of the Client.
If you are looking for IP Testing laboratory in India, ITC India NABL Accredited Electrical Safety Testing Laboratory under ELECTRICAL, ELECTRONICS and PHOTOMETRY testing with certificate no. T-3509, T-3570 & T-1811. ITC India Laboratory is fully equipped with high accuracy Measuring Instruments and trained personnel to provide testing and certification Services for Electrical and Electronic equipments. ITC Lab is following the procedure as required by International Standard IEC 17025 and is already certified for ISO/IEC 17025.
Degrees for protection for electrical enclosures
IEC:60529, IS:12063, IS:60947 (P-1) 2004
Luminaries is: 10322
Rotating machinery is: 4691, IEC:60034 -5
Environmental protection tests
ITC India have developed a special testing facility against Solid particle protection and Liquid ingress protection generally called as the IP testing. We have below test facility at present in our, We cover the range of protection types: IP XX as below:
1. IP 1X, IP 2X, IP 4X for protection of machine against Penetration by solid foreign objects
2. IP 5X for Dust Protection
3. IP 6X for Dust Protection
4. IP X7, IP X8, IP X5 & IP X6 for protection against ingress of water.
Dust chamber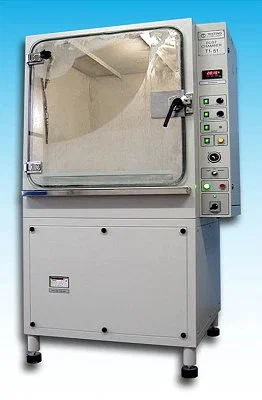 Splash rain test

3 to 5mm of rain precipitation rate simulation equipment for ipx1 and ipx2 tests


Water spray tests
Top Searches related to ip testing:
If you're Buyers Demanding for IP Testing– Contact Now!
ITC India has around 5000 clients from LED lighting division from All over India.
Get IP Test Report, You can Please feel free to Ask for Quotation.
Mr. Puneet Sharma | Call:

08196980555

| E-mail:

[email protected]
Get Instant Quotations, Fill the Enquiry form:
This entry was posted in IP 24 testing for Chest Cooler, IP 24 Testing for Visi Cooler, IP 57 Testing, IP 66 Testing, IP Testing and tagged Adilabad, Agra, Ahmedabad, Ahmednagar, Aizawl, Ajitgarh (Mohali), Ajmer, Akola, Alappuzha, Aligarh, Alirajpur, Allahabad, Almora, Alwar, Ambala, Ambedkar Nagar, Amravati, Amreli district, Amritsar, Anand, Anantapur, Anantnag, Angul, Anjaw, Anuppur, Araria, Ariyalur, Arwal, Ashok Nagar, Auraiya, Aurangabad, Azamgarh, Badgam, Bagalkot, Bageshwar, Bagpat, Bahraich, Baksa, Balaghat, Balangir, Balasore, Ballia, Balrampur, Banaskantha, Banda, Bandipora, Bangalore Rural, Bangalore Urban, Banka, Bankura, Banswara, Barabanki, Baramulla, Baran, Bardhaman, Bareilly, Bargarh (Baragarh), Barmer, Barnala, Barpeta, Barwani, Bastar, Basti, Bathinda, Beed, Begusarai, Belgaum, Bellary, Betul, Bhadrak, Bhagalpur, Bhandara, Bharatpur, Bharuch, Bhavnagar, Bhilwara, Bhind, Bhiwani, Bhojpur, Bhopal, Bidar, Bijapur, Bijnor, Bikaner, Bilaspur, Birbhum, Bishnupur, Bokaro, Bongaigaon, Boudh (Bauda), Budaun, Bulandshahr, Buldhana, Bundi, Burhanpur, Buxar, Cachar, Central Delhi, Chamarajnagar, Chamba, Chamoli, Champawat, Champhai, Chandauli, Chandel, Chandigarh, Chandrapur, Changlang, Chatra, Chennai, Chhatarpur, Chhatrapati Shahuji Maharaj Nagar, Chhindwara, Chikkaballapur, Chikkamagaluru, Chirang, Chitradurga, Chitrakoot, Chittoor, Chittorgarh, Churachandpur, Churu, Coimbatore, Cooch Behar, Cuddalore, Cuttack, Dadra and Nagar Haveli, Dahod, Dakshin Dinajpur, Dakshina Kannada, Daman, Damoh, Dantewada, Darbhanga, Darjeeling, Darrang, Datia, Dausa, Davanagere, Debagarh (Deogarh), Dehradun, Deoghar, Deoria, Dewas, Dhalai, Dhamtari, Dhanbad, Dhar, Dharmapuri, Dharwad, Dhemaji, Dhenkanal, Dholpur, Dhubri, Dhule, Dibang Valley, Dibrugarh, Dima Hasao, Dimapur, Dindigul, Dindori, Diu, Doda, Dumka, Dungapur, Durg, East Champaran, East Delhi, East Garo Hills, East Khasi Hills, East Siang, East Sikkim, East Singhbhum, Eluru, Ernakulam, Erode, Etah, Etawah, Faizabad, Faridabad, Faridkot, Farrukhabad, Fatehabad, Fatehgarh Sahib, Fatehpur, Fazilka, Firozabad, Firozpur, Gadag, Gadchiroli, Gajapati, Ganderbal, Gandhinagar, Ganganagar, Ganjam, Garhwa, Gautam Buddh Nagar, Gaya, Ghaziabad, Ghazipur, Giridih, Goalpara, Godda, Golaghat, Gonda, Gondia, Gopalganj, Gorakhpur, Gulbarga, Gumla, Guna, Guntur, Gurdaspur, Gurgaon, Gwalior, Hailakandi, Hamirpur, Hanumangarh, Harda, Hardoi, Haridwar, Hassan, Haveri district, Hazaribag, Hingoli, Hissar, Hooghly, Hoshangabad, Hoshiarpur, Howrah, Hyderabad, Idukki, IEC 60529 (IP Code) Water & Dust testing equipment, IEC/EN 60529, Imphal East, Imphal West, Indore, Ingress Protection (IP Code) Lab Capable of Testing, Ingress Protection (IP Code) Testing, Ingress Protection (IP) against solids, Ingress protection (IP) testing, Ingress Protection (IP) Testing in accordance with IEC 60529, Ingress Protection (IP) Testing Per IEC 60529 for Lighting Products, Ingress Protection For Dust And Water, ingress protection testing procedure, Ingress Protection Testing | IP Testing, Ingress Protection tests are conducted in accordance with IEC 60529, ip address testing, IP Connectivity | IP Testing, IP Ingress Protection Testing, ip rating testing procedure, ip speed test, IP test for ingress of water, IP Test Tools, IP Testing, IP Testing Ahmedabad, IP Testing Bengaluru, IP Testing Chennai, IP Testing Delhi, ip testing equipment, IP Testing Hyderabad, IP Testing india, IP Testing Kolkata, IP Testing Lab, ip testing labs, IP Testing Mumbai, ip testing procedure, IP Testing Pune, IP Testing Surat, IP Testing Visakhapatnam, IP Testing: Ingress Protection - Solids/Dust & Fluids, IP-classification, iphone testing, Jabalpur, Jagatsinghpur, Jaintia Hills, Jaipur, Jaisalmer, Jajpur, Jalandhar, Jalaun, Jalgaon, Jalna, Jalore, Jalpaiguri, Jammu, Jamnagar, Jamtara, Jamui, Janjgir-Champa, Jashpur, Jaunpur district, Jehanabad, Jhabua, Jhajjar, Jhalawar, Jhansi, Jharsuguda, Jhunjhunu, Jind, Jodhpur, Jorhat, Junagadh, Jyotiba Phule Nagar, Kabirdham (formerly Kawardha), Kadapa, Kaimur, Kaithal, Kakinada, Kalahandi, Kamrup, Kamrup Metropolitan, Kanchipuram, Kandhamal, Kangra, Kanker, Kannauj, Kannur, Kanpur, Kanshi Ram Nagar, Kanyakumari, Kapurthala, Karaikal, Karauli, Karbi Anglong, Kargil, Karimganj, Karimnagar, Karnal, Karur, Kasaragod, Kathua, Katihar, Katni, Kaushambi, Kendrapara, Kendujhar (Keonjhar), Khagaria, Khammam, Khandwa (East Nimar), Khargone (West Nimar), Kheda, Khordha, Khowai, Khunti, Kinnaur, Kishanganj, Kishtwar, Kodagu, Koderma, Kohima, Kokrajhar, Kolar, Kolasib, Kolhapur, Kolkata, Kollam, Koppal, Koraput, Korba, Koriya, Kota, Kottayam, Kozhikode, Krishna, Kulgam, Kullu, Kupwara, Kurnool, Kurukshetra, Kurung Kumey, Kushinagar, Kutch, Lahaul and Spiti, Lakhimpur, Lakhimpur Kheri, Lakhisarai, Lalitpur, Latehar, Latur, Lawngtlai, Leh, Lohardaga, Lohit, Lower Dibang Valley, Lower Subansiri, Lucknow, Ludhiana, Lunglei, Madhepura, Madhubani, Madurai, Mahamaya Nagar, Maharajganj, Mahasamund, Mahbubnagar, Mahe, Mahendragarh, Mahoba, Mainpuri, Malappuram, Maldah, Malkangiri, Mamit, Mandi, Mandla, Mandsaur, Mandya, Mansa, Marigaon, Mathura, Mau, Mayurbhanj, Medak, Meerut, Mehsana, Mewat, Mirzapur, Moga, Mokokchung, Mon, Moradabad, Morena, Mumbai City, Mumbai suburban, Munger, Murshidabad, Muzaffarnagar, Muzaffarpur, Mysore, Nabarangpur, Nadia, Nagaon, Nagapattinam, Nagaur, Nagpur, Nainital, Nalanda, Nalbari, Nalgonda, Namakkal, Nanded, Nandurbar, Narayanpur, Narmada, Narsinghpur, Nashik, Navsari, Nawada, Nawanshahr, Nayagarh, Neemuch, Nellore, New Delhi, Nilgiris, Nizamabad, North 24 Parganas, North Delhi, North East Delhi, North Goa, North Sikkim, North Tripura, North West Delhi, Nuapada, Ongole, Osmanabad, Pakur, Palakkad, Palamu, Pali, Palwal, Panchkula, Panchmahal, Panchsheel Nagar district (Hapur), Panipat, Panna, Papum Pare, Parbhani, Paschim Medinipur, Patan, Pathanamthitta, Pathankot, Patiala, Patna, Pauri Garhwal, Perambalur, Phek, Pilibhit, Pithoragarh, Pondicherry, Poonch, Porbandar, Pratapgarh, Pudukkottai, Pulwama, Pune, Purba Medinipur, Puri, Purnia, Purulia, Raebareli, Raichur, Raigad, Raigarh, Raipur, Raisen, Rajauri, Rajgarh, Rajkot, Rajnandgaon, Rajsamand, Ramabai Nagar (Kanpur Dehat), Ramanagara, Ramanathapuram, Ramban, Ramgarh, Rampur, Ranchi, Ratlam, Ratnagiri, Rayagada, Reasi, Rewa, Rewari, Ri Bhoi, Rohtak, Rohtas, Rudraprayag, Rupnagar, Sabarkantha, Sagar, Saharanpur, Saharsa, Sahibganj, Saiha, Salem, Samastipur, Samba, Sambalpur, Sangli, Sangrur, Sant Kabir Nagar, Sant Ravidas Nagar, Saran, Satara, Satna, Sawai Madhopur, Searches related to IP Testing India, Sehore, Senapati, Seoni, Seraikela Kharsawan, Serchhip, Shahdol, Shahjahanpur, Shajapur, Shamli, Sheikhpura, Sheohar, Sheopur, Shimla, Shimoga, Shivpuri, Shopian, Shravasti, Sibsagar, Siddharthnagar, Sidhi, Sikar, Simdega, Sindhudurg, Singrauli, Sirmaur, Sirohi, Sirsa, Sitamarhi, Sitapur, Sivaganga, Siwan, Solan, Solapur, Sonbhadra, Sonipat, Sonitpur, South 24 Parganas, South Delhi, South Garo Hills, South Goa, South Sikkim, South Tripura, South West Delhi, Sri Muktsar Sahib, Srikakulam, Srinagar, Subarnapur (Sonepur), Sultanpur, Sundergarh, Supaul, Surat, Surendranagar, Surguja, Tamenglong, Tarn Taran, Tawang, Tehri Garhwal, Thane, Thanjavur, The Dangs, Theni, Thiruvananthapuram, Thoothukudi, Thoubal, Thrissur, Tikamgarh, Tinsukia, Tirap, Tiruchirappalli, Tirunelveli, Tirupur, Tiruvallur, Tiruvannamalai, Tiruvarur, Tonk, Tuensang, Tumkur, Udaipur, Udalguri, Udham Singh Nagar, Udhampur, Udupi, Ujjain, Ukhrul, Umaria, Una, Unnao, Upper Siang, Upper Subansiri, Uttar Dinajpur, Uttara Kannada, Uttarkashi, Vadodara, Vaishali, Valsad, Varanasi, Vellore, Vidisha, Viluppuram, Virudhunagar, Visakhapatnam, Vizianagaram, Vyara, Warangal, Wardha, Washim, Wayanad, West Champaran, West Delhi, West Garo Hills, West Kameng, West Khasi Hills, West Siang, West Sikkim, West Singhbhum, West Tripura, Wokha, Yadgir, Yamuna Nagar, Yanam, Yavatmal, Zunheboto.